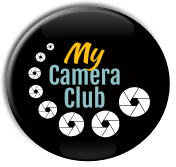 My
Camera Club

Privacy Policy

Your privacy is important to us at MyCameraClub.com. Unlike some other websites, we are not in the business of selling personal information. We are in business to provide seamless, fun, and effective hosting of camera clubs, and that's it. To put it more bluntly, we don't want your personal information and wouldn't distribute it even if we had it.

That being said, some information is still required in order for the site to function properly and for the experience to be as efficient for you, the user, as possible.

We only collect personal information that is relevant to the purpose of our website. This information allows us to provide you with a customized and efficient experience.
Information you provide to MyCameraClub.com
Registration: In order for you to use the MyCameraClub.com website, you must complete a registration form. On this form you will be asked to provide your name and email address. We do not require your full name. A nickname or partial name is sufficient as long as the name you provide does not violate our Terms of Use. But we recommend you enter a name that will be recognized by other members of your club. This name will be displayed on your profile page and near any photos or comments you provide. Your email address, on the other hand, must be authentic. This is how we verify your identity, keep others from hacking your account, and communicate with you, with your consent.
User Profile: Each member of MyCameraClub.com has the option to maintain a profile page. This allows members to share more detailed information about themselves, if they so choose. The information shown on a profile page can include things such as social media and website links, camera gear and software preferences. This information will be viewable by other members of the same camera club, and by administrators and/or moderators of clubs you have requested to join. Please do not include any information you are not comfortable sharing.
MyCameraClub.com members have the right to edit, update, access, or remove personal information at any time, or if you terminate your registration with MyCameraClub.com.
When you become a member of any individual camera club hosted at MyCameraClub.com, the administrators and/or moderators of that club will also have access to your personal information. MyCameraClub.com, or any of its representatives, cannot be held liable for any breach of privacy perpetrated by these club administrators and/or moderators, be they intentional or accidental. Though any administrator or moderator found to have breached privacy concerns can be permanently banned from MyCameraClub.com.
Automatic Information Collected
Traffic Data: MyCameraClub.com receives and stores certain types of information whenever you interact with us. We will automatically receive and record certain "traffic data" in our server logs from your browser and apps including your IP address, MyCameraClub.com cookie information, and the page you requested. MyCameraClub.com uses this traffic data to help diagnose problems with its servers, analyze trends, and administer the website. This does not involve collecting any of your personal information.
Device Data: MyCameraClub.com may collect information about the device you're using to access MyCameraClub.com, its operating system, unique device identifier, and crash data. This data is again used to help us diagnose problems with the site and analyze trends. This does not involve collecting any of your personal information.
Photographic Data: Whenever you upload a photo to a MyCameraClub.com gallery or contest, the EXIF data of that photo, if present, will be read and recorded. This is done as a convenience to members so that information can be easily shared. No location or personal information is read or saved. The information collected from photo EXIF data is limited to camera make and model, lens length, lens make and model, shutter speed, aperture, and ISO settings used when taking the photo.
Communications
Emails: MyCameraClub.com is very concerned about your privacy and we will never provide your email address to a third party. MyCameraClub.com will send out emails for housekeeping purposes only, such as when you request a password reset, or enable comment notifications, etc. We will never send you promotional emails. You can disable notifications for different types of events in the "Edit Notifications" section of your profile page.



When you become a member of any individual camera club hosted at MyCameraClub.com, the administrators and/or moderators of that club will also have the ability to send you messages. We urge these administrators and moderators to keep their communications to a minimum and only send necessary and pertinent messages.

MyCameraClub.com, or any of its representatives, cannot be held liable for any excessive or spam emails sent by these club administrators and/or moderators, be they intentional or accidental. Though any administrator or moderator found to have conducted intentional spam practices can be permanently banned from MyCameraClub.com.

Direct Messages: MyCameraClub.com provides a system that allows club members to communicate with each other via direct message. Direct messages may be monitored from time to time by MyCameraClub.com staff, in order to identify and prevent spam. No personal information is ever collected from these direct messages. You can stop using MyCameraClub.com direct messages at any time, or report abuse of direct messages to us.



You are entirely and solely responsible for any information that you disclose or share through MyCameraClub.com. We strongly recommend that you use extreme caution when sharing any personal information with other users on any service, including MyCameraClub.com. MyCameraClub.com, or any of its representatives, is not responsible for any information that you disclose to other users through MyCameraClub.com.

MyCameraClub.com monitors the usage of its messenger service to improve its service, but does not read private messages exchanged between users, unless a user has been reported for inappropriate behavior as outlined in our Terms of Use. If we receive such a report, we will only review the allegedly inappropriate communications that have been reported in order to determine whether they violate our Terms of Use and what actions we will take in response to the conduct (if any), including possibly terminating users.
Cookies
We use cookies because we need a way to associate your browser with your account, but we never store any personal information in them.
Security
Your MyCameraClub.com login and password are stored on our system. The password is encrypted so no one (not even us) can read it. This is how we protect your password, even if our system is hacked. Though no amount of security can protect against all data breaches, everything that can be done is done to protect your account. These safeguards help prevent unauthorized access, maintain data accuracy, and ensure the appropriate use of data, but NO GUARANTEE CAN BE MADE THAT YOUR INFORMATION AND DATA WILL BE SECURE FROM INTRUSIONS AND UNAUTHORIZED RELEASE TO THIRD PARTIES.
It is also your responsibility to protect your MyCameraClub.com login and password information on your end.
Children Under 18 Years of Age
You must be 14 years or older to register and to use the MyCameraClub.com website. As a result, MyCameraClub.com does not specifically collect information about children. If we learn that MyCameraClub.com has collected information from a child under the age of 13, we will delete that information as quickly as possible. We recommend that minors between the ages of 14 and 18 ask and receive permission from a legal guardian before using MyCameraClub.com or sending information about themselves or anyone else over the Internet.
Changes to This Privacy Policy
MyCameraClub.com may amend this Privacy Policy from time to time, at its sole discretion. Use of information we collect now is subject to the Privacy Policy in effect at the time such information is used. If we make changes to the Privacy Policy, we will notify you by posting an announcement on the MyCameraClub.com website so you are always aware of what information we collect, how we use it, and under what circumstances if any, it is disclosed.