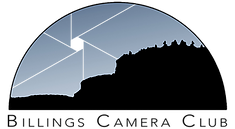 Billings Camera Club
Billings, MT
45 Members
The Billings Camera Club is the oldest club of its kind in Yellowstone County. Since 1947 the BCC has supported amateur and professional photographers in their quest to create art with the capture of light.
Our goal is to build skills through education, workshops, field trips, and competitions, to create incentives to shoot subjects new to you, and to foster new friendships.
We meet monthly at 7pm on the first Tuesday of the month, from September to June. Since the pandemic began, we've switched to virtual meetings using the Zoom platform. We've missed seeing one another in person, but one advantage has been the ability to have shared educational meetings with other regional camera clubs. 
INTERESTED?   Great!  Come to our next meeting and check it out. While we are meeting via Zoom, you can sign up for free as a guest. (Click 'Join' at the top right of this screen.) Everyone is welcome--introduce yourself ! Our meetings might include informative discussions by guest lecturers or fellow club members on subjects ranging from equipment, framing, lighting, and composition, to mastering post-processing software such as Photoshop and Lightroom, digital printing and more. Or see the results of in-club and national competitions, or enjoy evenings of show and tell. 
DUES  this year are $15 per person
Click HERE  to pay online
Club Activity
Sorry, club activity available to club members only.
Events
Jun 05, 2022 2 pm
Contests
Galleries
Contest topics for 2021-22
Competitions for
2022-23
~~~~~~~~~~~~~~~~
Birds in Flight

- Due Oct 1
PSA 2022-23 Round 1 -- Due Nov 1

Farmlands

- Due Dec 1

PSA 2022-23 Round 2 -- Due Jan 1

Portraits

- Due Feb 1

PSA 2022-23 Round 3 -- Due Mar 1

Window Reflections

- Due Apr 1
~~~~~~~~~~~~~~~
Intra-Club competitions:
Each of the intra-club competitions will be judged in three categories: Intermediate, Advanced, and Critique Only. Your choice. 
 A member can enter 1 or 2 images in either Advanced or Intermediate. In addition, you can enter 1 or 2 images in Critique Only by itself or in addition to one of the other divisions. So it is possible to have 4 photos in the intra-club contests. Critique Only will be judged by the same judge as the Intermediate and Advanced divisions. Images in Critique Only should fit the same topic.
~~~~~~~~~~~~~~~
PSA PID Competitions:
The Photographic Society of America Projected Image Division inter-club competition, Open. Any subject, any processing or editing. 
In order to compete, you must have a permission form on file with the PSA. See message from Fran Nunn, Secretary.
This is a competition between PSA member clubs from around the US and the world. We will vote to choose 6 images to send as our club's entry. PSA will give each image a numerical score, and each club's total score is tabulated over the year to assign its relative place within its group. 
Member clubs are divided into 6 groups, A through F, according to their cumulative score over the year. Currently we are in Group B, next to highest, in 18th place out of 25.
Billings Camera Club          Monthly Meeting Minutes          May 3, 2022
This meeting was conducted via ZOOM due to the COVID-19 pandemic and club member preference.The meeting was called to order at 7:02 PM by Bob Ruble and was attended by 19 participants
Announcements by Diane Erhart:
Upcoming lectures- also posted on BCC Facebook page
Lindsay Alder from Powell, WY- May 7 at 7 PM
Bozeman Camera Club is bringing in Ami Vitale- at the Museum of the Rockies. There will also be a Nikon representative present.
There are 3 spots available on John Winnie's Bird trip to Ecuador.
Bob Ruble discussed the June meeting and suggested that we try a Club outing- it has been a long time not having one. Suggestions were Shiloh Ponds or a flower shoot at Eagle Ridge Irises in Lockwood. This could be a macro opportunity, with various club members willing to help with equipment and teaching. Let Bob or Diane know your preference as soon as possible.
Program for the evening was a review of how the Club members judged the entries in the Minimalist contest compared to how the official judge scored them. There was a lot of healthy discussion of the images and comments. It also educated members who did judge what that experience is like. Results of the official contest are as follows:
Intermediate:
First Place - Winter Wave - Rosalee Rupp
Second Place - Race to Water - Carolyn Jones
Third Place - Morning Star - Michelle Haumberger
HM - Warmth of Light - Chris Johannsen Miller
Advanced: many ties as same # of points awarded to multiple images
First Place - Rhythm in Blue - Fran Nunn
First Place – Isolation - Fran Nunn
Second Place - The Track - Bob Ruble
Third Place - En Pointe - Larry Bean
Third Place - Boundary Fence - Jerry Jacobs
Third Place - Wild and Free - Bob Ruble
Third Place - Hart Break Memorial - Lionel Tapia
HM - Blue on the Prairie - Patrick McDonald
HM - A Spoon Full of Honey - Dennis Hirning
PSA Round 3 image results have not yet been returned from PSA. Results will be posted on the website when available.
There was further discussion of the June meeting. Another option for flower pictures is Tina & Daughters, also an iris "farm". It is located off Garden Avenue- end of 27thStreet, turn right and watch for sign. Again, let Bob or Diane know your preference for a Club outing in June in lieu of another Zoom meeting.
The next meeting after that will be in September, in person if all goes well.
The meeting was adjourned at 8:51 pm
Next month's meeting will be a Club outing. Location and date TBD
Respectfully submitted,
BCC meeting minutes 2022-01-02
Billings Camera Club- Monthly Meeting Minutes
April 5, 2022
This meeting was conducted via ZOOM due to the COVID-19 pandemic and club member preference.
The meeting was called to order at 7:05 PM by Bob Ruble and was attended by 19 participants
Announcements:
Nana's Bloomers, a green house in Laurel, is available for members to come in and photograph the flowers. (Diane's place of employment) No room for tripods, so bring a monopod. Mondays and Tuesdays are slower days, hours are 9-6. There will be a gallery for images from there.
The last Club competition for the year is "Minimalist Photography". Judging is currently in progress. The judge is Rick Zimmerman of Rimrock Art & Photo. The images for this contest were presented to the Club this evening so we could see all these great images. There were 22 in Advanced, 9 in Intermediate and 15 in Comments Only.
PSA Round 3 images have been voted on by Club members and the top 6 vote getters will be submitted to PSA for judging.
Pat McDonald- Mystic River
Chris Miller- Weathered
Fran Nunn- Morning Rays
Bob Ruble- Toby
Sheila Ruble- Boots & Britches
Jerry Jacobs- The Chambered Nautilus
Gloria Allwin told us about a bird sanctuary located on 56th Street where she has been able to photograph. She may be able to take a group there for a shoot. No schedule was given.
Birds spotted around town- Turkeys in the poet streets, Screech Owl in the tree streets (McDonald and Virginia), and a Coopers Hawk in Pioneer Park.
Education- one of the topics for In-club competition for next year is Portraits. Bob showed some videos on portrait photography and will post the links to anyone interested.
The meeting was adjourned at 8:45 pm
Next month's meeting will be held on May 3, 2022, at 7 pm via Zoom.
Respectfully submitted,
Fran Nunn, Secretary