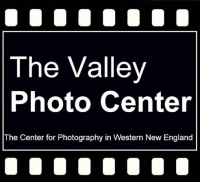 Valley Photo Center
Springfield, MA
41 Members
About Us
The Valley Photo Center is a 501c3 not for profit corporation. We have a photographic gallery located on the mezzanine level of Tower Square at 1500 Main St. in Springfield MA. We also run workshops, classes, and photo trips through a Valley Photo Center Meetup group and camera club in the gallery and on location. 
 Become a 2022-2023 Annual Member
 Membership Benefits will include:
Low introductory Membership Dues Donation

$25 Individual Membership
$40 Family Membership
FREE Student Membership
FREE Volunteer, must work at least two days per month

Monthly Meetings
In house Studio Rental Discount
Photo Competitions Free Entry
Monthly Online Competition
Juried Shows free or discount
Awards and Prizes for Competitions
Membership Discounts from vendors 
Free or discounted admission to lectures, workshops, and special events. 
Access to members only event
Be considered to have your own gallery show
Be considered to have a Virtual Gallery Show 

Field Trips

Group photo critiques

Professional photo critiques 

Member newsletter

Membership Card

Support our VPC public events
To join the Valley Photo Center please fill out the membership application. You'll receive an email with an invoice to make your dues donation if applicable.
Club Activity
Sorry, club activity available to club members only.