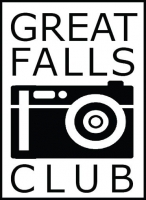 Great Falls Camera Club
Great Falls, MT
80 Members
Hello! Welcome to the Great Falls Camera Club Website. We hope you will visit us often as we work to improve and make additions to this Website. This is the March 1, 2021 update.
The Great Falls Camera Club(GFCC) was started on September 1,1946 with 8 members and has been the longest running active, functioning club in Montana, which we are very proud of. The club will be 75 years old on August 31, 2021, which is quite an accomplishment. We have had around 80 members in GFCC the last few years and welcome new members at any time. We are a diverse group of individuals from youth to senior citizens, hobbyist to professional with a variety of photographic interests. We like to share ideas and help each other become better photographers. So, come join our fun and friendly photography group. 
We meet on the 2nd and 4th Thursdays, September through the 2nd Thursday of May or 1st Thursday of June, except the 4th Thursdays of November and December, when we don't meet because of Thanksgiving and Christmas. Our meetings are held at the Ursuline Centre, 2300 Central Avenue, in Great Falls, MT, on the second floor, in the Gold Room, at 7PM. The meetings usually last until around 8:30pm. In person meetings have been postponed since March 2020 due to the Covid-19 Pandemic. Instead of the in-person meetings, we have been meeting on the same scheduled dates via Zoom. It has worked very well for the situation we are in. Join us the 2nd and 4th Thursdays each month for a Zoom meeting which you will get a link to attend. After Covid restrictions are lifted we will probably continue to have additional meetings, other than the regular scheduled meetings, via Zoom. We hope to be meeting again in person by fall and will post here when that finally will happen. Meanwhile, keep ZOOMING with us. 
The monthly contest pictures are submitted, here on the website, by the members of GFCC, by midnight, the 2nd Thursday of each month. There are three divisions, Advanced, Hobbyist and Beginners which are competitive, judged by an outside judge, and then given recognition for their quality and hopefully some constructive comments. The third division is called Critique Only and those photos are constructively critiqued by GFCC members, to help the participants make improvements in their photography. There are awards given for the Photographer of the Year and the Photo of the Year for the competitive Advanced and Hobbyist Divisions. The winners are determined by the number of points each member accumulates from the pictures they enter in the contests, with additional points given for placings.  Every GFCC member may enter the Critique Only division. Members may choose whether they want to be in either the Advanced or Hobbyist Division. However, they must stay in that Division for the current club year.
The Objectives of GFCC are to Promote Interest in Photography, Share Photography Skills, Try New Photography Techniques and Improve the Photography Skills of our GFCC Members. We also provide opportunities for GFCC members to become better photographers through education, outings, competitions and other activities. We strive to cooperate with other clubs and organizations that have similar goals and interests. 
To qualify to be a member of GFCC you need to have an interest in photography and be willing to learn and teach others. You must also pay dues of $15 for the membership year, which is from the last scheduled meeting in May or June until the end of the last scheduled meeting in May or June the following year. Dues must be paid to actively participate in the monthly photo contest and critique and to attend outings. New members are welcome at anytime of the year.
The first meeting of the month is usually a showing of the previous month's competition photos. Each monthly contest has a theme selected by a GFCC committee. There is also a short educational presentation at that first meeting. The second meeting of the month usually has a longer educational presentation by a GFCC member or a guest presenter. 
Club Activity
Sorry, club activity available to club members only.
Contests
The Contest/Critique categories for the club year, 2023-2024 listed by month. I will be posting when the due dates are.
Here are the categories for next year's monthly contests.More information will be coming explaining the details of each contest. We had a tie between two of the categories that were voted on. So we combined them in January. One will be Advanced Division only and the other is Intermediate and Beginner only.
Contest Categories 2023-2024
September – Summer Photos -
Photos Taken from May 1 – Sept. 1, 2023.
October – Something Historical
January #1 – Black & White Fruits and Vegetables (Check out Edward Weston style) - Advanced Division only
January #2 - Motion Blur - Intermediate and Beginner Only
March – Wild Mammals in the Wild -No Zoos or Mammals in captivity or domesticated mammals.
The fence must be the main interest in the photo, not just a small part of it.
Two photos previously entered during the current club year.